Commercial litigation attorneys
The need to calculate economic damages arises in many types of cases. Among those in which we've worked with commercial litigation attorneys:
Product liability
Medical malpractice
Personal injury
Shareholders' disputes
Breach of contract
Breach of warranty
Intellectual property infringement
As a forensic accountant, I can be of service to a commercial litigation attorney in either one of two ways:
As a consultant and part of the legal team.

That way my work is covered by attorney/client privilege.

As an expert.

In this case, the expert's work is reported to the attorney, who would then turn over the report to the adversary.
Case study: Furniture falling apart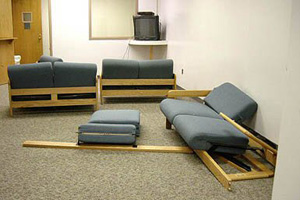 Here's one example of a product liability case in which we were able to help a client. The plaintiff was a manufacturer of office furniture. The defendant, for whom I was working, manufactured glue.
Unfortunately, something was wrong with some of the glue and furniture began to come apart. One of the furniture manufacturer's clients was the FBI. Desks they had bought from the plaintiff had collapsed. The plaintiff sued the defendant, claiming that defective glue used in the manufacture of the office furniture was responsible for the plaintiff's having lost a huge amount of business. The company was seeking damages of more than $2 million.
I was hired to determine if the decrease in the furniture manufacturer's business was actually due to the defective glue or to other factors. After investigating the furniture manufacturer's records, we found that the furniture manufacturer hadn't actually lost business because of the glue. Rather, the company was going out of business due to more than a decade of mismanagement. The books showed that the furniture manufacturer's business had been on a downward trend for the past 12 years.
The parties settled. In cases like these, nuances in the records lead to further investigation. Many types of financial experts would not have known what to look for. Or they might not have recognized which leads to follow to get to the real reasons for the manufacturer's business failure.